Whether you're a first time hunter or have been hunting for years, if you're looking to hunt in Alberta, there are a few things you need to know. Alberta is home to some of the best hunting in Canada, with a variety of game species to choose from. But before you head out into the bush, there are a few things you need to do to make sure you're prepared.

Here's a quick guide on how to hunt in Alberta. First and foremost, you need to make sure you have a valid hunting licence. You can apply for a licence online through the Alberta government website or at any registry agent office.

If you're an out-of-province hunter, you also need to purchase an Outdoors Card, which is valid for five years. Once you have your licence and card, familiarize yourself with the Hunting Regulation document so that you know what areas you're allowed to hunt in and what season dates apply to each game species.
Get a hunting license
You can apply for a license online through the Alberta Government website
Choose what kind of animal you want to hunt
Each species has different seasons and bag limits, so make sure to do your research before heading out
Find a place to hunt
Alberta is home to many different types of landscapes, so there are plenty of options when it comes to finding the perfect spot for your hunt
Be prepared for the weather conditions
Alberta's climate can vary greatly depending on the time of year and location, so it's important to dress appropriately and be aware of any potential hazards in the area you'll be hunting in
How to Hunt Whitetail Deer in Alberta Canada with Willow Creek Outfitters
How to Get Hunting License in Alberta
In order to get a hunting license in the province of Alberta, you will need to have completed an approved hunter education program. The Hunter Education Program is offered by the Alberta Conservation Association, and is available online or through in-person courses. Once you have completed the program, you will need to pass a written exam and a practical skills test in order to receive your hunting license.
Hunting Season Alberta
In Alberta, hunting season is a time when many people head out into the wilderness to enjoy the hunt. There are a variety of different animals that can be hunted in Alberta including deer, moose, elk, caribou, bighorn sheep and mountain goats. Each type of animal has its own specific season in which it can be legally hunted.

For example, deer season typically runs from mid-September to early November while moose season usually occurs later in the fall. Whether you're an experienced hunter or just getting started, it's important to be familiar with the regulations surrounding hunting in Alberta. These rules are put in place to ensure both the safety of hunters and the conservation of wildlife populations.

For instance, all hunters must have a valid hunting licence before they are able to go out and hunt any animal. Additionally, there may be restrictions on what types of weapons can be used during certain hunts as well as how many animals of each species can be harvested. If you're interested in heading out for a hunt this season, make sure you do your research ahead of time so that you know what you need to do in order to stay safe and legal.
Alberta Hunting Regulations 2022
The Government of Alberta is proposing changes to the hunting regulations for the 2022 season. The proposed changes are based on a review of the current regulations, and feedback from Albertans. The proposed changes include:

-Reducing the bag limit for white-tailed deer in Zone 1 from four to two animals. This change would align with recent reductions to the bag limit for mule deer in this zone. -Extending the open season for white-tailed deer in Zone 2 from September 15 to January 31.

This change would provide hunters with more opportunity to hunt deer in this zone during their rutting (breeding) period. -Allowing hunters to use electronic calls when hunting coyote, fox and raccoon. The use of these calls would be restricted to daylight hours only.

-Establishing a new open season for moose in parts of northwest Alberta, starting in 2022. Moose populations have recovered in this area and opening a limited hunting season will help control their numbers and minimize conflicts with agriculture and other land users.
What Do You Need to Hunt in Alberta
In order to hunt in Alberta, you need a few things. First, you need a valid hunting license. You can get this by taking a hunter safety course and passing the exam, or if you already have a hunting license from another province or state that is recognized by Alberta.

Second, you need to make sure you have the proper permits for the type of game you want to hunt. For example, if you want to hunt deer, you need a deer permit in addition to your regular hunting license. Lastly, it is always important to be aware of the regulations in place for the area where you will be hunting.

These regulations can vary depending on the season and the specific wildlife management unit (WMU) that you will be hunting in, so it is important to do your research before heading out into the field. With all of these things in mind, Alberta offers some great opportunities for hunters of all levels of experience!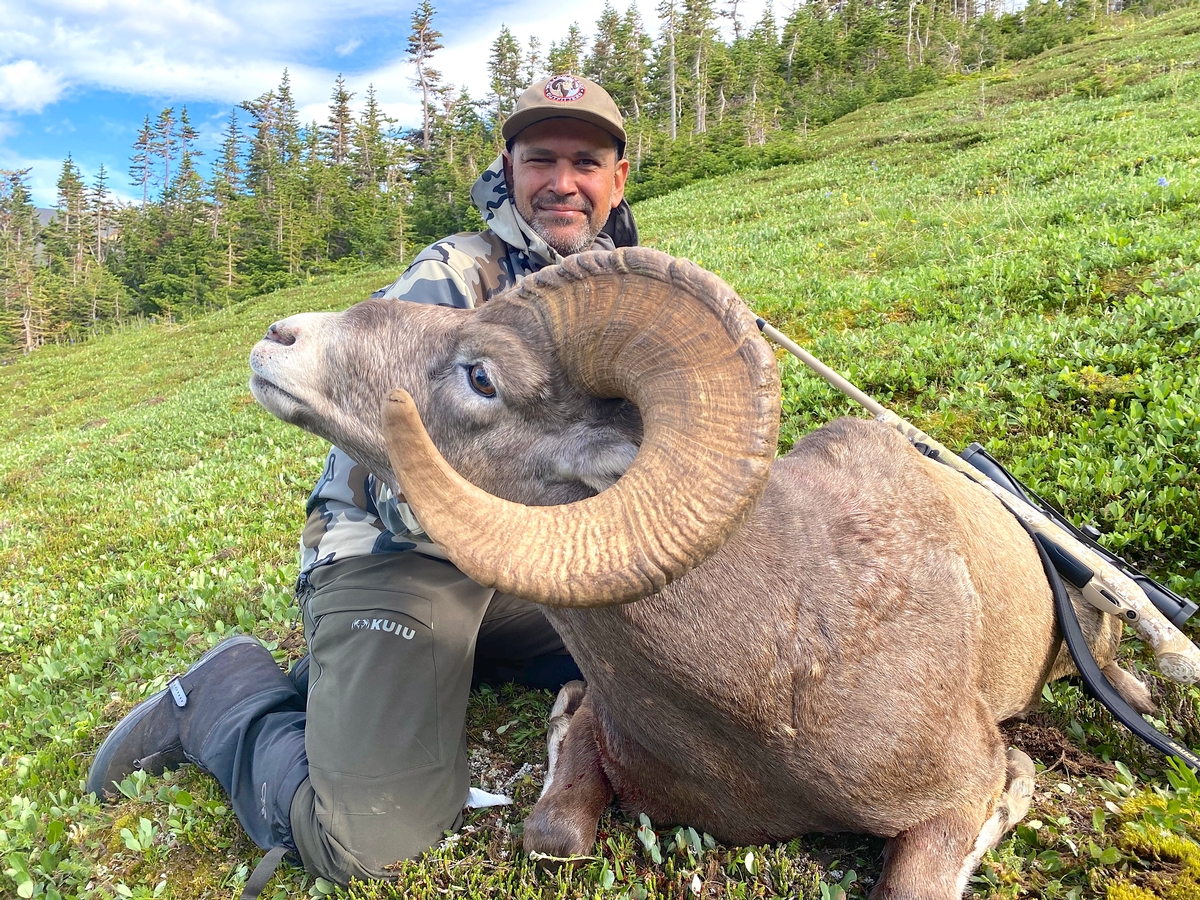 Credit: willowcreekoutfitters.com
How Do I Hunt in Alberta?
In Alberta, there are many ways to hunt. You can buy a license, join a hunting club, or participate in a government-sponsored program. The most popular game animals hunted in Alberta include deer, elk, moose, bear, and waterfowl.

Before you head out into the wild, make sure you are familiar with the rules and regulations governing hunting in the province. These rules are designed to keep both hunters and wildlife safe. For example, all hunters must wear bright orange clothing so they can be easily seen by other hunters.

When using a firearm, always assume that it is loaded and never point it at anything you do not intend to shoot. Lastly, remember to respect private property rights – always get permission before hunting on someone else's land. If you are new to hunting or don't have access to private land, consider joining a hunting club or participating in a government-sponsored program like Alberta Outdoorsmen Adventures (AOA).

AOA offers mentored hunts for first-time hunters as well as opportunities to hunt on some of the best privately owned lands in the province. Joining a club is also a great way to meet other passionate hunters and learn more about this rewarding pastime. With proper preparation and knowledge of the rules, hunting in Alberta can be an enjoyable and memorable experience.

By following these guidelines, you will help ensure that future generations can continue to enjoy this time-honoured tradition.
Do You Need a License to Hunt in Alberta?
In Alberta, you need a license to hunt if you are a resident of the province and are 18 years of age or older. If you are under 18 years of age, you can get a youth hunting license. You do not need a license if you are an Aboriginal person or if you are hunting on your own land.
How Do You Deer Hunt in Alberta?
In Alberta, deer hunting is done primarily for recreation and to control the population of deer. The province has a large number of deer and they can be found in all areas except the mountains. Deer hunting season runs from mid-September to late November.

There are several ways to hunt deer in Alberta. The most common method is still hunting, where hunters walk through the woods looking for deer. This can be done either with or without dogs.

Another popular method is driving, where hunters drive through an area flushing out deer so they can be shot. Baiting is also allowed in some areas, where hunters put out food to attract deer and then shoot them when they come to eat. Deer must be hunted with a valid license, which can be obtained from any Alberta Fish and Wildlife office or online at https://www1.gov.ab.ca/licensing/.

Hunters must also follow the rules and regulations set out by Alberta Environment and Parks, which includes obeying closed seasons, bag limits and other restrictions.
Can I Hunt in Alberta Without a Pal?
No, you cannot hunt in Alberta without a PAL (Possession and Acquisition Licence). In order to purchase a firearm or ammunition, or to borrow a firearm in Alberta, you must have a valid firearms licence. If you are found hunting without a firearms licence, you may be subject to fines and/or jail time.
Conclusion
In order to hunt in Alberta, you need to have a valid hunting license. You can purchase a hunting license online or at any Alberta Fish and Wildlife office. You will also need to complete a Hunter Safety Course if you are a first-time hunter or have not completed one in the past 10 years.

The course covers topics such as firearms safety, wildlife conservation, and proper hunting techniques. Once you have your hunting license and completion certificate for the Hunter Safety Course, you can start planning your hunt. There are many different types of game animals that can be found in Alberta, so be sure to do some research on the species you are interested in hunting.

Once you have decided what kind of animal you would like to hunt, you need to find a good spot to set up camp. Make sure to check with local land owners before setting up camp on their property. When it comes time to actually go out and hunt, there are a few things to keep in mind.

First of all, always follow the rules and regulations set forth by the province of Alberta. Secondly, make sure you are properly equipped for the type of hunting you plan on doing. This includes having the right clothing, footwear, and equipment for both yourself and your game animal.